So with the holidays rapidly approaching I figured everyone would be racking their brain about what to get me as a gift. I thought I would give you a hand in case you're looking for that perfect Kwanzaa, Hanukkah, Halloween, Christmas, Birthday, or Thanksgiving present. Here's a list of things I would love to have. Do what you will with it.
The Shining Dress
I found this on a
website
that makes really cool clothes. It's as if someone dug around in my brain and merged the twisted ideas with fashion. They also have a Steve Buchemi dress, a Jaws swimsuit, and blood splattered tights. How awesome is that?
Claddagh Ring
I didn't realize until much later that this is a traditional Irish ring symbolizing love, loyalty, & friendship. I first saw the ring in season two of Buffy the Vampire Slayer. It was a ring given to the Buffster by main squeeze Angel right before he banged her and turned into the Evil Angelus. Despite my distaste for Angel (Team Spike), I always thought the ring was really pretty. I often find myself checking them out at
Tesoros
on S. Congress. Isn't it kind of weird to buy jewelry for yourself? Unless you're Liz Taylor but even then, Richard Burton threw her a couple bones.
Riptide by Michael Prescott
I came across this book in a list of must reads on Huffington Post or something like that. I generally tend to gravitate towards a lot of horror, true crime, music bios, and satirical books. I've read a lot of books about serial killers (more than I care to admit) and Jack the Ripper in particular. This book is a fictional investigation of the Ripper murders. It sounds like a different take on the murders which could be pretty cool. I'm not into the kindle/nook craze quit yet because I really enjoy the aesthetic of a real, live book in the flesh. I usually buy my books second hand or order them online. I've actually had a tough time finding this one so keep an eye out for me.
Morrissey vinyl singles box set
Not to endanger my goth cred, I do appreciate The Smiths. It just so happens that I enjoy Moz's solo career far more. His solo catalog is so much more self deprecating yet shockingly narcissistic. Albums like Viva Hate & Vauxhall and I made me fall in love with this charming man. They have this box set at
Waterloo Records
for $99. I often find myself fondling it when I stop by. I really could use the 7" for Last of the Famous International Playboys. How can you not love Morrissey?
ANTICHRIST Criterion
I love Lars Von Trier's films, but some of them I can never watch again. His films are beautiful and tragic all in the same. ANTICHRIST really caused a stir for this self proclaimed greatest director of all time. He recently announced his withdraw from public interviews. Von Trier's comments were a bit misconstrued at this year's Cannes Film Festival resulting in a lifetime ban. I do think Von Trier is incredibly over the top but he's also really misunderstood. Being Dutch, I think his language barrier makes it difficult to translate his unusual sense of humor to English. Anyhow, I loved ANTICHRIST and I have built up my own conclusions on the plot. I would hope the extra features could explain a little more about the film. Although, I fear it would only be more confusing so maybe I don't really need the Criterion collection.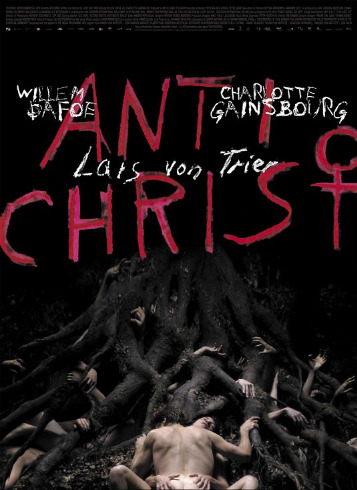 Funeral Home Perfume
I know it's pretty goth but hear me out on this one. I love the
Demeter
line of fragrances. They're really different, reasonably priced, and very subtle. Funeral home is apparently a blend of lilies
, carnations, gladiolus, chrysanthemums with a hint of mahogany and oriental carpet.
I've used a few different scents over the years; I currently wear the grass fragrance. The Hello Kitty scent is not so great but there's a new cherry scent that sounds really yummy. I highly suggest checking out the line. Whole Foods carries a few scents but the funeral home one has to be specially ordered.
Frye boots (Jane)
It seems I am always on a perpetual hunt for the perfect boot. I go back and forth about what type of boot I want and what color. On top of my indecisiveness, I have really skinny calves so that poses another problem. I love
this brand of boots
but they are so expensive. I really like
Fluevog
boots as well, but those are
even
more expensive. However, I have yet to find something comparable. I'll take one in every color please, size 7!
Freddy Krueger Nikes
This would take my horror cred to a whole new level of awesome. Most women lust after Louboutins, but I lust after a different red bottomed shoe. Damn these are cool!
Camo Snuggie
I have a faux Snuggie, a fuggie as I refer to it. I don't really like it; it's baby pink. I will trade you a baby pink fuggie for a camo Snuggie that I can take with me anywhere I please. I'm always cold so a Snuggie would be useful for me when I attend hockey games, outdoor movies, or even work. Maybe a matching one for my dog too? Make sure it's camo!
HUMAN CENTIPEDE necklace
I have a Centipede t-shirt which I get many complements on so I think the necklace would make a great companion. Whoever made this classy necklace is a genius. I think if anyone could pull it off, I can.
Eggies
Have you seen the infomercial? I love eggs, but I hate yolks. This makes it really easy to cook eggs while eliminating the yolk. It also makes it a lot easier to make deviled eggs. If you've had my deviled eggs, you know they are simply the best around.
Yoda backpack
Do I need to explain why this is awesome?
To be honest, this list is a bit of a joke. I wouldn't mind having these things, but I could live without them. As long as I have a happy healthy pooch & a talking/dancing gopher I couldn't be happier.